My family has been in the cleaning business since 1958.  A local business person approached my father and asked him if he would clean the office at his company.  That was the beginning of our family owned cleaning company.  Our entire family grew up in the cleaning business.  We all helped.  We cleaned the grade school we attended, the bank my parents did business with, the church we went to, even our doctor's office.  Back then most of our business came from word of mouth and from those who knew what we did.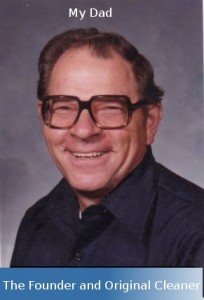 My Dad is a very hard working person.  He was raised on a farm so I do not have to mention his work ethic.  He had the philosophy that he would do whatever it took to raise his five children.  At first he offered general janitorial cleaning services.  Later he expanded the cleaning services he offered.  I remember my father's first carpet cleaning machine from the 1970's when "steam cleaning" carpets was a popular term.  My father is an excellent carpet cleaner!
My mom not only worked to raise five children but she also helped out in the business.  We, as children, helped as cleaners as we grew up.  That was more acceptable in that era as families were larger and many small business owners took their children along.  Most of our extended family helped in the business at one time or another.  We had a few neighbors help out as well.
My wife and I now oversee the day to day operations of the company.  We participate to make sure our customers are happy.  Mom and Dad can take it easy after working hard for many years.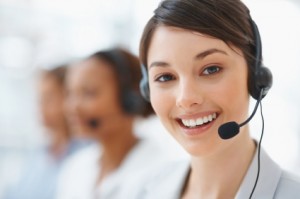 We strive to offer great Customer service. If a customer is ever dissatisfied, we want to know.  We want our customers to be thrilled with our services.  If a customer is not happy or there is a slight misunderstanding, we want you to communicate that with us so we can correct any misunderstanding.
Our handshake is our Commitment.  We do not use a one year contract for you to sign.  A simple agreement and a handshake works for us.  We want to earn your business.  After you see what we can do, we are not concerned about keeping you as a valued customer.  We trust we will have a long relationship together.